Photocurrent spectroscopy - PC
SHORT DESCRIPTION 
It is a laboratory where research and teaching activities are carried out (degree in Physics, master's degree in Physics, PhD in Physics) aimed in particular at three-year and master's degree students and doctoral students. Spectral photocurrent and optical absorption measurements are carried out in the visible and NIR range. 
In the laboratory there are: QTH and Xenon lamps, monochromators, sample-holder chambers in controlled conditions, lock-in amplifiers, computers, data acquisition cards, optical and electronic components (filters, pre-amplifiers, etc.). 
RESEARCH THEMES  
Study of optical properties of solids, optical spectra, spectral photocurrent 
Defective states in the below band gap region of organic and inorganic semiconductors, 
Study of the absorption spectra of nanostructured materials. 
Quantum dot emission spectra. 
INSTRUMENTATION 
Xe and QTH lamps, and the relative power suppliers 
SPEX 500M monochromator 
Stanford Research System Lock-in Amplifier 
TEACHING AND TRAINING
The PC laboratory offers its resources to support: 
Development of degree thesis (L in physics, LM in Physics, MANO curriculum) 
Laboratory activities for teaching LM Physics, MANO curriculum "LABORATORY OF CONDENSED MATTER PHYSICS" 
Development of research projects for PhD students and postdoctoral students 
Album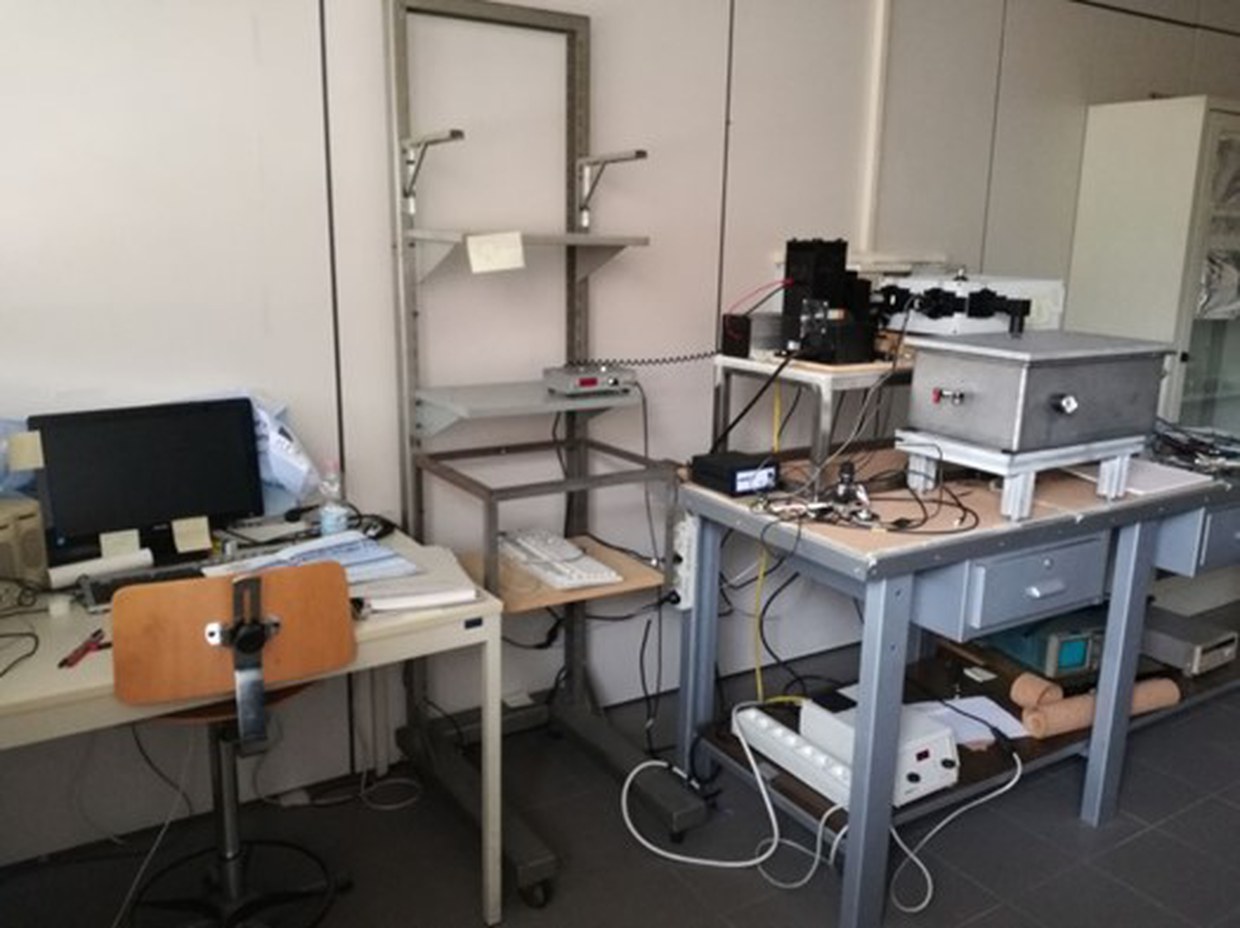 -