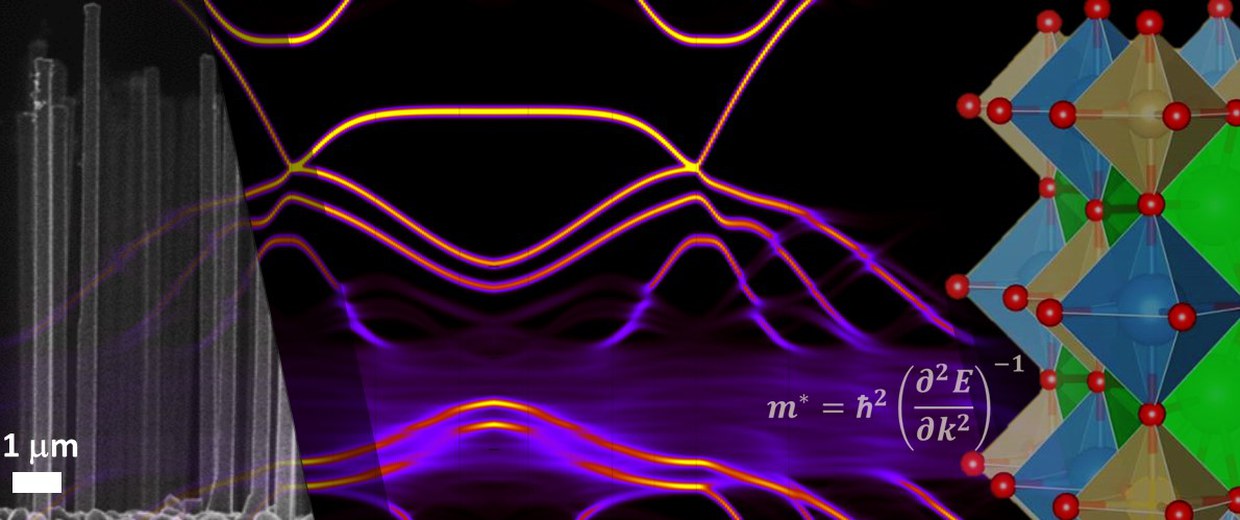 Physics of condensed matter, atoms and molecules
The research activity carried out by the members of the Physics of Condensed Matter, Atoms and Molecules group deals with fundamental issues related to physical properties of condensed matter and of advanced knowledge-based materials. The research is fully integrated in the national and international scenario and is funded by national and international projects.
The focus is mainly on physical properties of materials and devices with high technological potential and social relevance (e.g. nano-materials and quantum materials for electronic, biosensing and energy applications,) and on the development of advanced methods in the field of synchrotron radiation and laser spectroscopy.
Many research activities are carried out in collaboration with the Italian National Research Council (CNR) and with renowned Universities and research centres at national and international level and large scale facilities.
Some members of the group are active in the Technology Transfer and are affiliated to the CIRI-MAM center through consultancy and contract collaboration with Italian SMEs. Several patents have been produced as a result of this activity.
People
keywords:
Bioelectronics, PEDOT:PSS, organic electrochemical transistors (OECTs), flexible and implantable electronics, neural
technologies, microfabrication
Read more
keywords:
X-ray spectroscopy, nanostructures, nanostructures, X-ray spectroscopy, synchrotron radiation, metalloproteins,
metalloproteins, synchrotron radiation, semiconductors, semiconductors
Read more
keywords:
Thin films, sensors, nanomaterials, energy, 3D printing, mechanical properties
keywords:
semiconductors, silicon, GaN, InN, AlN, III-Nitrides alloys, photovoltaic applications, semiconductor nanostructures
(nanowires, nanoporous materials) quantum confinement effects, perovskites, heterojunctions, high electron mobility transistors, surface photovoltage spectroscopy, atomic force microscopy, optoelectronics
Read more
keywords:
Charge Transfer, Thin Film Transistors, Flexible Electronics, Bioelectronics, Sensors, Atomic Force Microscopy
keywords:
OECT- organic electrochemical transitor, coniugated polimers, PEDOT, organic sensors, stretchable devices for neural
implant
Read more
keywords:
electronic transport in semiconductors, ionizing radiation detectors, organic semiconductors and perovskites,
biosensors, flexible, wearable electronic devices, smart textiles, optoelectronics
Read more
keywords:
Computational Quantum Materials
keywords:
Magnetism, quantum materials, spin-orbit coupling, muon spectroscopy, nuclear magnetic resonance.
keywords:
Solis state Radiation detectors, Organic Semiconductors, Thin Film Devices, Flexible Electronics, High Mobility
Amorphous Oxide semiconductors, ROXFET
Read more
keywords:
Physics of matter, Atomic and optical physics, Quantum gases
keywords:
Nanostructured materials, Hydrogen in solids, Photoelectrochemistry, Energy conversion, Nanoparticles, Physical Vapour
Deposition, Thermodynamics and kinetics of materials, Structure-property relationships
Read more
keywords:
Nanoparticles, Titanium dioxide, Water splitting, X ray, Photoelectrochemical cell, Photocatalysis, Thin film,
Sputtering
Read more
keywords:
optical metrology, atomic interferometry, fundametal constants, laser cooling
keywords:
Computational Material Science, Atomistic and multi-scale simulations, Surfaces and Interfaces, Tribology, High
performance computing
Read more
keywords:
Quantum Materials, Superconductivity, Magnetism, Spin-Orbit entanglement, Strongly electron-correlated systems, Muon
Spectroscopy, Nuclear magnetic Resonance
Read more
keywords:
Computational Quantum Materials, Ab initio Calculations, High-Throughput Calculations
keywords:
Energy conversion, Photoelectrochemical cell, Water splitting, Thin films