Criogenics spectroscopy laboratory
Album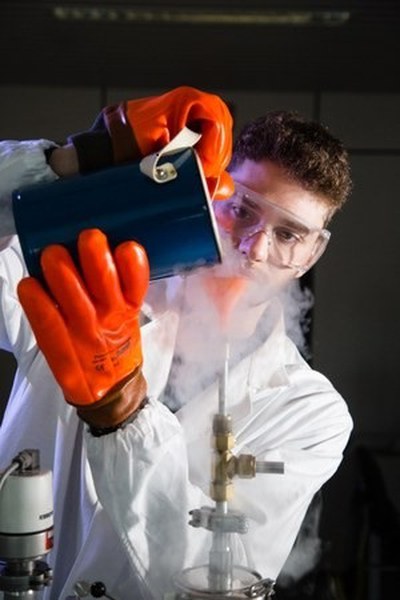 Lab Criogenics Spectroscopy
Short description
It is a laboratory where research and teaching activities are carried out about electrical measurement and photoconduction in cryogenic conditions. We have a well-established technique for the characterization of deep level impurities  in various semiconductors.  
Research themes
Cryogenic Electrical Characterization (DLTS) 
Cryogenic photocurrent spectroscopy 
Surface Photovoltage Spectroscopy 
Instrumentation
Cryogenic chamber 
monochromator  
vacuum pump 
air compressor 
Advisory services
Il LIDR effettua consulenze per le esigenze industriali di innovazione. A partire dal 2011, svolge attività in collaborazione con l'Unità Fluidodinamica del CIRI Edilizia e Costruzioni (Tecnopolo di Bologna). 
Teaching and training
The CSL laboratory offers its resources to support: 
Thesis development (LT/LM in Physics, MANO curriculum) 
Development of research projects for PhD students and postdoctoral students