Teacher education
Interdisciplinarity, co-design, STEM, preservice and inservice teacher education, co-teaching
The research theme of teacher education has been addressed by the Bologna research group since the sixties, and systematically followed the changes within the Italian reforms for certification of physics teachers at secondary level.
Currently, the research has focused on the study of the processes through which the teachers appropriate teaching proposals developed by physics education research, as well as on models of co-teaching to address interdisciplinary themes. In particular, research on pre-service teacher education is addressed with the European Erasmus + IDENTITIES project (Integrate Disciplines to Elaborate Novel Teaching approaches to Intradisciplinarity and Innovate pre-service teacher Education for STEM challenges), launched in September 2019.
Expert teachers, as well researchers from different disciplinary fields (mathematics, computer science, philosophy and linguistic education), are involved in co-designing, implementing and analysing the materials for teacher education.
Settori ERC
PE2_16 General physics 
SH4_11 Education: systems and institutions, teaching and learning
SH4_14 Teaching and learning
National and international partnerships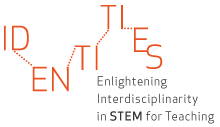 IDENTITIES: Integrate Disciplines to Elaborate Novel Teaching approaches to IntTerdisciplinarity and Innovate pre-service teacher Education for STEM challenges (ERASMUS +, 2019-1-IT02-KA203-063184, 01/09/2019 - 31/08/2022. Coordinatore: Olivia Levrini, Università di Bologna (www.identitiesproject.eu)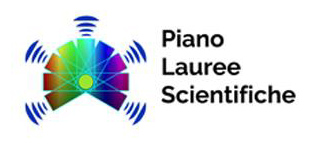 PIANO LAUREE SCIENTIFICHE (National project with the aim of improving the connection between secondary schools and scientific departments) (http://www.pls.unibo.it/it/fisica)
UNIBO collaborators
Full Professor

Dipartimento di Filologia Classica e Italianistica - FICLIT

Via Zamboni 32

Bologna (BO)

Tel: +39 051 20 9 8585

Associate Professor

Dipartimento di Matematica - MAT

Piazza di Porta San Donato 5

Bologna (BO)

Tel: +39 051 20 9 4853

Associate Professor

Dipartimento di Filosofia e Comunicazione

Via Azzo Gardino 23

Bologna (BO)

Tel: +39 051 20 9 2247
Other members
Paola Fantini

Liceo A. Einstein, Rimini
Produzione scientifica
Ambrosis, A. D., & Levrini, O. (2010). How physics teachers approach innovation: An empirical study for reconstructing the appropriation path in the case of special relativity. Physical Review Special Topics - Physics Education Research, 6(2). doi: 10.1103/physrevstper.6.020107