Album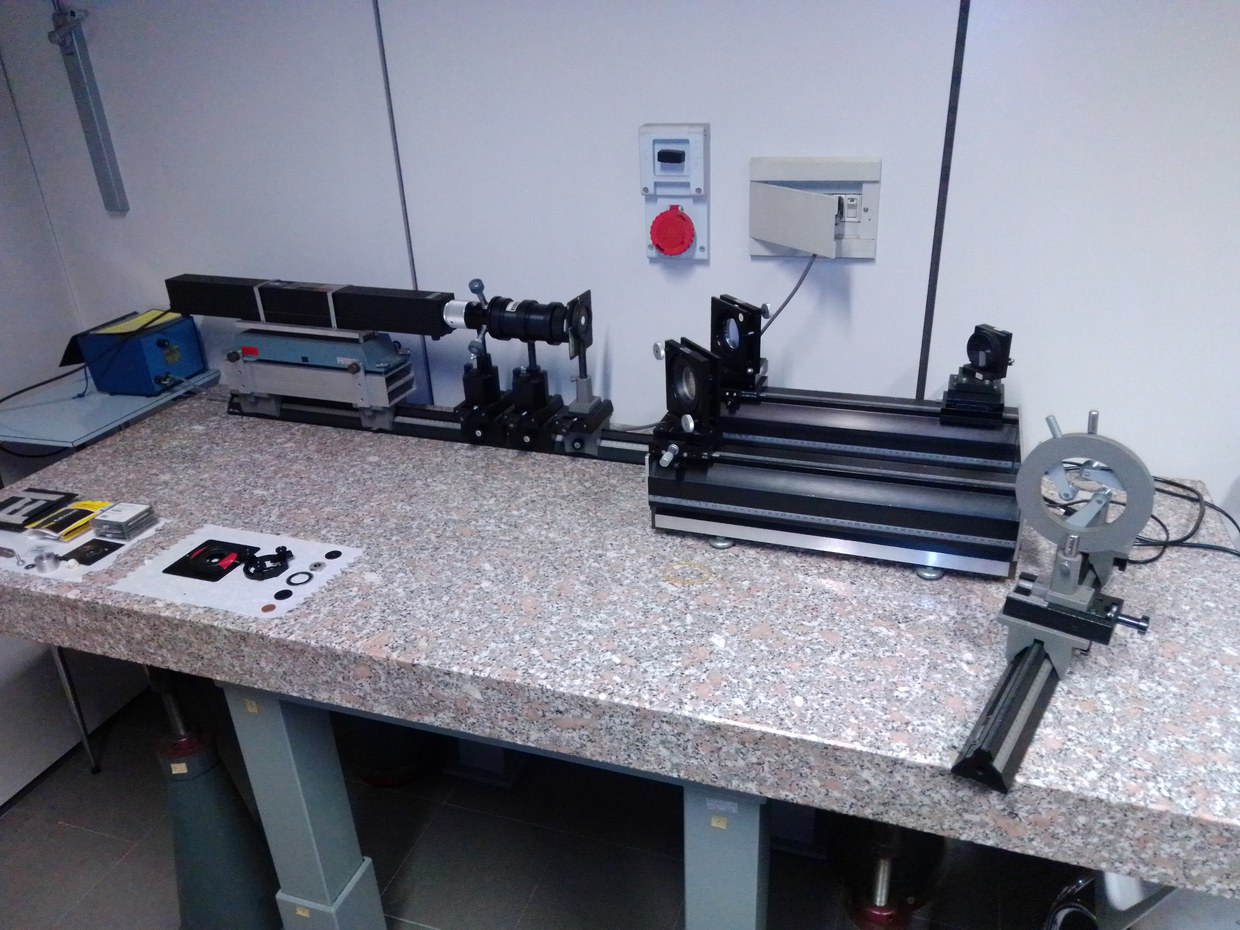 the HeNe laser and part of the instrumentation of the laboratory
SHORT DESCRIPTION 
The laboratory is dedicated to teaching activities for the first cycle degree in Physics, concerning digital holography.   In particular, the laboratory is equipped with instrumentation that allows students to perform the compulsory internship for their first cycle thesis. 
INSTRUMENTATION 
Laser HeNe, P = 30 mW , l = 630 nm. 
Michelson interferometer. 
Lenses, mirrors, beam splitters, intensity attenuators. 
CCD camera connected to a personal computer. 
TEACHING AND TRAINING
The instrumentation available in the laboratory allows students to record digital holograms by a CCD camera connected to a personal computer. Holograms are then reconstructed through a Matlab software. Several  
first cycle degree theses in Physics have been so far completed. 
Responsible
Associate Professor

Dipartimento di Fisica e Astronomia

Viale Berti Pichat 6/2

Bologna (BO)

Tel: +39 051 20 9 5239